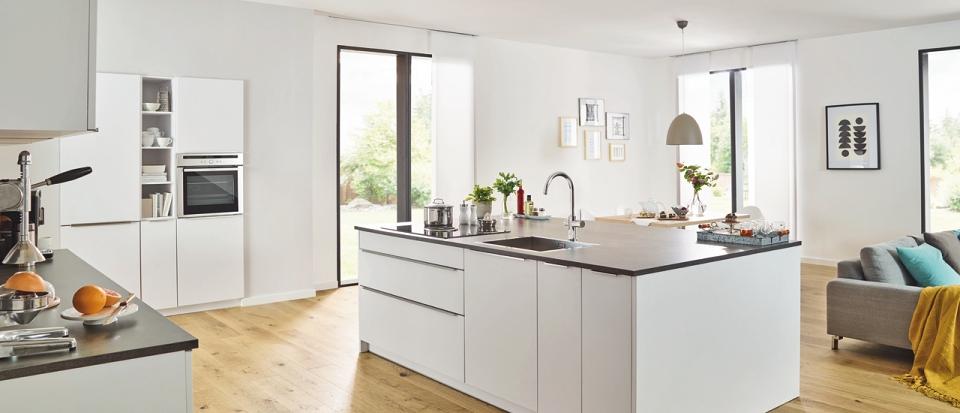 GROHE for your Kitchen
Welcome to the smartest product portfolio in the industry, where kitchen taps, water systems and consumer-oriented features combine with outstanding design. Enjoy the ultimate GROHE kitchen experience.
GROHE Collections
KITCHEN FEATURES
Accommodating your every wish and desire, GROHE water systems and kitchen faucets include user-centric features and ingenious details that make all the difference. More choice, more comfort and more flexibility: which is why our products are such a pleasure to use.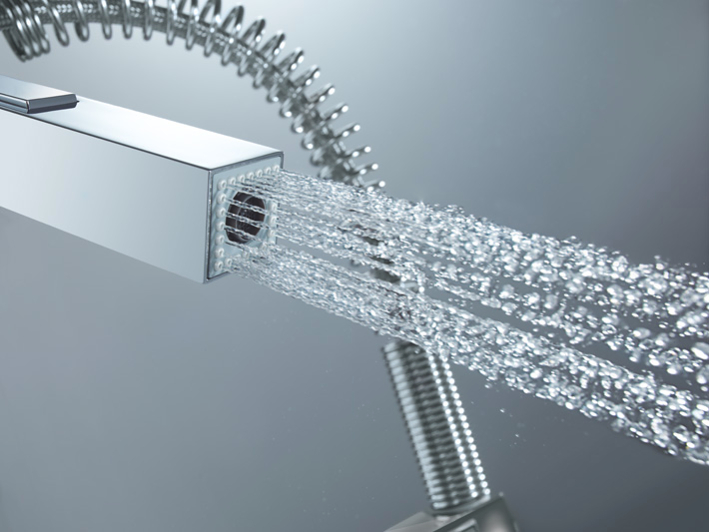 POWERFUL SPRAY FUNCTIONS
Get some power behind your daily tasks with GROHE's range of professional and pull-out sprays. Enjoy an increased operating radius for maximum convenience, and on many models you can also switch between two spray functions for even greater flexibility.
Discover Eurocube sink mixer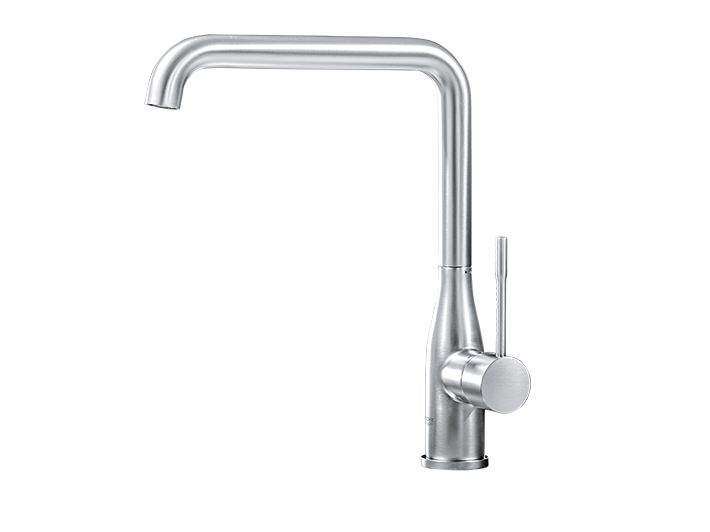 SUPERSTEEL
To fulfil its purpose, a kitchen fitting needs to be resistant. GROHE's SuperSteel surface more than fits this bill. In fact, the innovative PVD coating is ten times more scratch-resistant than chromium.
Discover Essence SuperSteel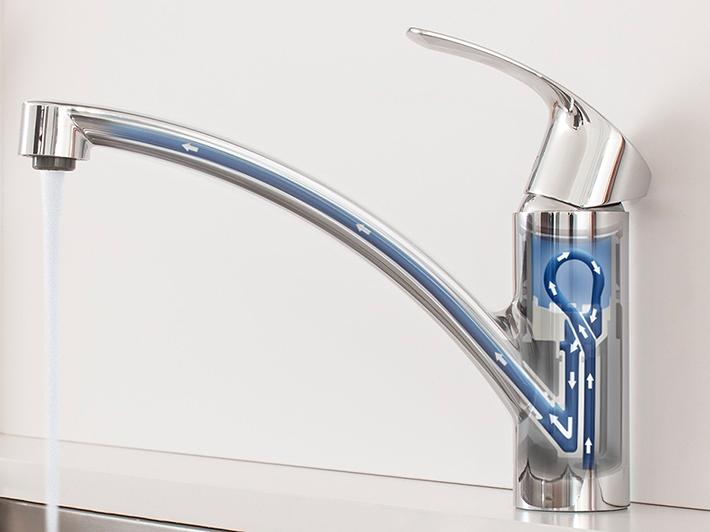 GROHE ZERO (Lead+Nickel FREE)
No contact of water with lead and nickel due to isolated inner water ways.
Available on following lines: Eurosmart, Eurodisc Cosmopolitan, Europlus, Concetto, Essence New.
Discover Eurosmart with GROHE Zero technology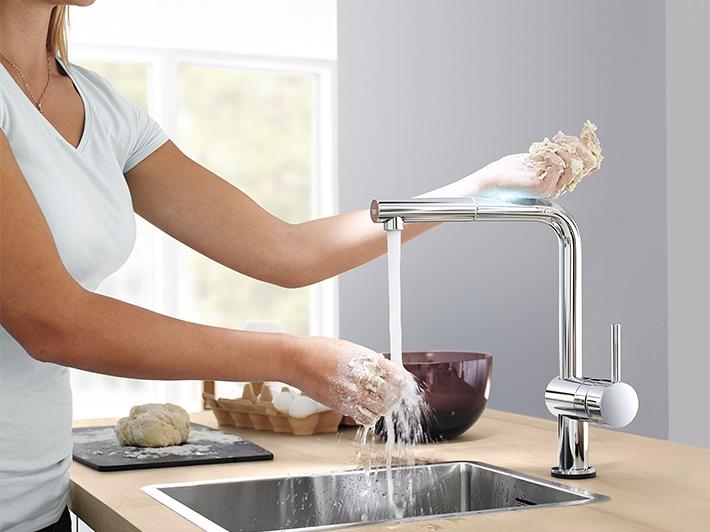 GROHE EASYTOUCH
GROHE Easytouch faucets can be activated with a simple touch of the wrist or elbox. Leave your hands free and keep your faucet sparkling clean. Change the way you control your kitchen with just a single touch.
Discover Minta Touch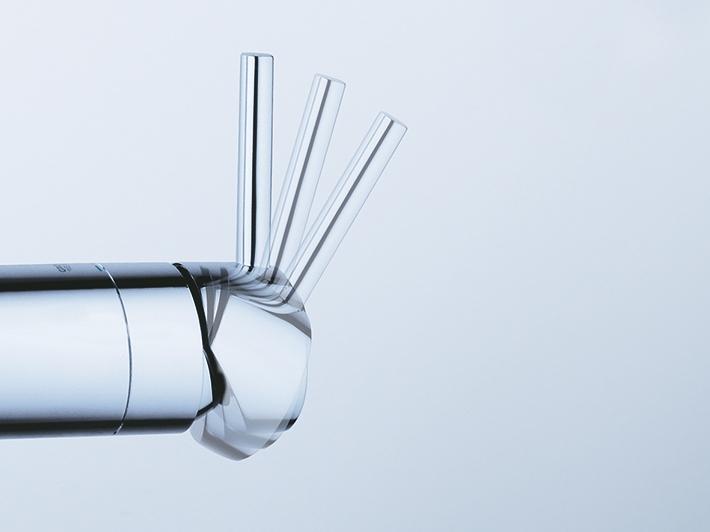 GROHE kitchen taps are designed to last a lifetime. During the development of a new product, all new materials and components are tested to ensure they meet our high quality standards. Our kitchen taps are subjected to extensive life tests, which simulate years of daily use. This ensures that all of our products deliver perfect performance for years to come.Read more about internal testing at GROHE.
Single-lever kitchen taps with GROHE SilkMove® technology. An extra-wide angle of operation and premium ceramic discs ensure effortless control of the water temperature and flow, even with wet or greasy hands. Our Spare Parts Guarantee ensures that if a product is discontinued, all spare parts will remain available for 10 years (15 years for concealed parts).